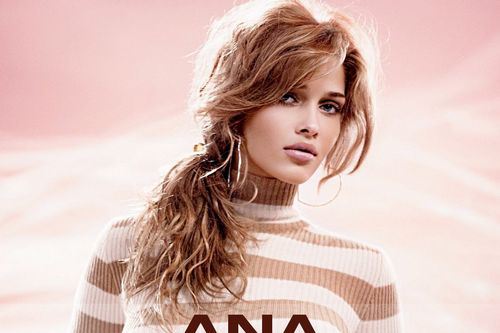 Want to become a Super Model? Are Curious About The Clandestine Hiding Behind Every Successful Model? Than you are at right place because in this article we are going to reveal all the tricks and ticks which make an ordinary girl, a Super Model. Imagine yourself as a first class model, stalking he ramps of Paris, Milan and New York and considered as the highly paid model. Is it fascinating? Obviously yes, it is! So if I say that you can turn your dreams into reality that you can get just by reading this article and afterward you will have to take one step to turn your dreams into reality.
Being a model is not a big deal but retaining yourself at that point is important. So after becoming a model the most important thing is to maintain your position and keep growing. As we all know that modelling is the most successful and rewarding careers. It pays back your efforts , it gives you fame and a lot of opportunities for the future on the other hand it also gives you option to choose your desired field that suites with your taste for example you may interested in fashion modelling instead of commercial modelling and Glamour modelling etc. So choose the arena accordingly and then step in.
One thing keep in your mind that super models are also common human beings like us they don't have feathers but they have attitude, style and glamour that takes them towards the heights of success. Following are some secrets that can help you to reach your desired destiny, let's have a glance on them:
Age
If you are between 16 and 23 than it is a perfect time for you to step in the modelling and you have high chances to become a super model because age plays a key role in this industry that's why you have to pursue as early as possible in order to look young, unlined and fresh which is the ultimate requirement.
Inheritance
Your genetics may play an important role in shaping you as a model, that means if your parents are long legged, lean, tall and of small framed than it is obvious that you are going to get these features which will help you to make a super model and you will not have to pay attention towards reshaping your body as this industry has specific physical requirements.
A Different Look
Usually First time and amateur female models don't bother to give themselves a different look where It is necessary for a model to look glamorous, attractive and different as designers, editors always looking for a girl that stand out different from others so in order to give yourself a different look you have to prove yourself different from others, you have to be punctual, creative and flexible. It is not your style and body you are going to sell but you it is the whole package you are providing to others.
Give Your 100%
To get picked up by an agencyrequires a determination and hard work but it requires even more and more dedication to become a supermodel. Look at the bubblegum casting tips telling you how to work hard:
First of all take all the measurements of your waist, bust etc. use a flexible tape to measure and be honest in telling your measurements to the agencies
You don't need to have a professional photographs but you just ask it your friend to take your pictures moreover make it sure that these photographs are telling your natural look
Must start by hitting up all the big agencies coming on your way, do an extensive research make it sure that you have not miss any opportunity
Lastly, take all the things seriously, learn all the ins and outs of the market and approach each client with full willingness and confidence.
Now after keeping all the mentioned thins in your mind you are ready to striding in the world of fashion industry which is no doubt one of the highest paid, rewarding industry with a lot of opportunities.