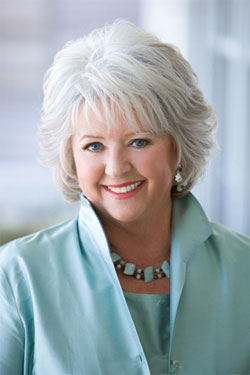 When celebrity chef Paula Deen announced last week that she has been struggling for years with diabetes, her secret caused an uproar. Fans, fellow chefs, and nutritionists all split over the news that Deen' famous for her deep-fried, butter-laden Southern comfort food has been hiding her diagnosis from the public eye. Adding more fuel to the fire? News that Deen will appear in a series of ads for diabetes drug-maker Novo Nordisk.
Already, her longtime publicist has quit over the firestorm. Other celeb chefs, most famously Anthony Bourdain, have slammed Deen for hiding her diagnosis while continuing to sell her fans on dishes heavy in fat and sugar. Bourdain took to Twitter again on Tuesday to slam Deen for using her diagnosis to turn a profit, while continuing to push her artery-clogging (and unhealthy) recipes.
But what, exactly, does Deen's diagnosis mean? More than 25 million Americans suffer from diabetes, and the bulk suffer from Type 2 diabetes, just like Deen. You're more likely to fall prey to the disease if you are obese, meaning Deen's taste first, health second style of cooking is a major no-no for people trying to avoid the disease. Type 2 robs the body of its ability to regulate blood sugar, so meals must be carefully timed and planned out to avoid eating too much or too little sugar at the wrong time.
While Deen insists that she doesn't actually eat her famous dishes as often as people think, there's no escaping that fact that for a diabetic, eating is no longer a carefree exercise. It's not simply about eating what you love in moderation, and even with a meal plan, some diabetics require medication to balance their blood sugar. And the list of consequences for non-management are long: heart disease, stroke, kidney disease, blindness, pregnancy complications, and more.
Deen is a powerhouse in the food world, with multiple cookbooks, TV shows, a magazine, a restaurant, and her own line of kitchenware. But it's questionable whether her media empire will be able to stand the fallout from her revelation. For now, it seems, her diagnosis only confirms what nutritionists have begged people to do for years: step away from the deep frier and eat healthier, lighter foodsóbefore it's too late.