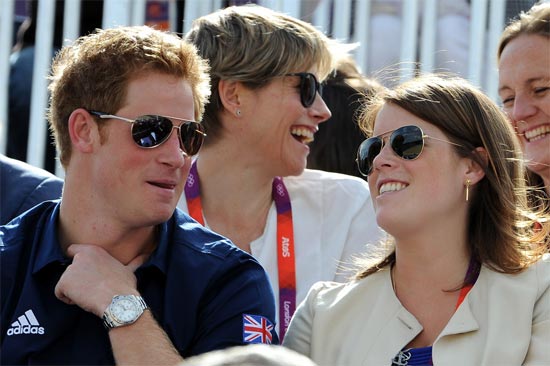 Of course all eyes have been on the athletes at the 2012 Olympic games, currently underway in London. But it's hard not to notice the celebrities and royals who have popped in to view the Games and more importantly, what they've been wearing! Here are three celebrity looks from the Games that you can copy on your next vacation.
Princess Eugenie watched the Eventing Cross Country Equestrian event in a pair of aviator sunglasses. One of the most classic styles available, aviators look great on every face shape and can be worn season after season without going out of style. And since they have such a timeless appeal, you can wear them with a plethora of outfits without fear of clashing.
Brooklyn Decker, aka model/actress/super-glam wife of Andy Roddick, watched her husband's Tennis Singles match in a striped long sleeved shirt and a printed scarf. A lightweight scarf is a great accessory for travel: you can rap up in it if you're a bit chilly, but it doesn't offer the bulk of a jacket. And if you're feeling a bit lazy in the fashion department, tossing a printed scarf around your neck is a great way to jazz up a plain tee without much effort.
United States First Lady Michelle Obama has also been on hand to cheer on the American teams. While watching the men's basketball team compete against France, she wore a drapey grey top with a multi-strand silver necklace. The lesson: upgrade from a basic t-shirt to a top that's just as comfortable but has a little more design to it. It can be a shirt with an unusual neckline, something embellished, or something with interesting sleeves. Add a nice piece of jewelry, and you'll look chic in no time.
Related posts: