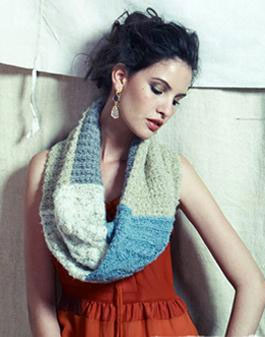 Every fashionista worth her Louboutins knows Coco Chanel's famous advice about taking off "one thing" before you leave the house. But we've all seen girls rock armloads of jewels and other accessories and totally nail the look, while others look over-accessorized no matter what they wear. So how do you find your balance?
Your first step is to study your outfit. Are you wearing patterns? Anything decorative? Anything that stands out and screams, "Look at me!" certainly doesn't need any competition from a ton of accessories, so use your clothing as a guide when deciding where (and how many) extras to add. For example, if your shirt has a decorative neckline, don't cover it with a scarf; add earrings instead to gently direct the eye to your collarbone.
Next, think about how all of your individual layers of accessories will mesh together. No one wants to emulate a gypsy, walking around wearing her entire jewelry collection at once, but sometimes more is better. Several thin chain necklaces together can be pleasantly funky, where a single chain might be lost and under-looked. Ditto for an armload of bracelets. On the other hand, filling your fingers with rings might distract from the one or two really ornate cocktail rings in the mix, so you might be better off wearing those solo.
You also need to consider how harmonious the accessories are in relation to each other. If they're all in the same color and style family, you can choose the statement bag, the bright shoes, the fedora, and the statement ring, and still wrap up a scarf on top of it all. But to pull off so many accessories at once, they do need to match somewhat, or else you'll end up looking like a little girl playing dress-up and no one wants that.
Finally, try to follow a basic rule of balance. If you're wearing a hat, you already have one accessory on your head, so don't add huge earrings. If you're wearing an oversized ring, don't make it compete with a stack of bracelets. Don't pair a bejeweled top with a statement necklace. Now that you know how to accessorize, you won't have to take anything off after all!