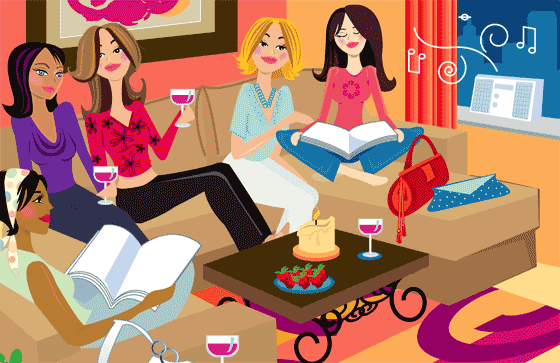 Want to throw a great holiday get together? Here are some tips to keep everything running smoothly and make your soiree one to remember!
Balance the background music. When conversation comes to a pause, some festive background music helps fill the gap. Choose classic tunes so everyone in the crowd will enjoy them, and cue up your iPod on shuffle so the music won't stop. But keep the volume down low enough that your guests won't have to shout to be heard!
Break up the seating. It's usually courteous to seat couples together, but avoid seating knots of friends together. They'll end up spending all night talking only to each other and not to other guests, and that's no fun! Break up the seating by putting some of your more gregarious guests near those who are new to the crowd or who are shy, so they can help break the ice.
Have some fun games on hand. As guests break into small groups while waiting on dinner or socializing after the meal, small quick games will keep them entertained. Charades, easy card games, and checkers are always great.
Forgo candles in favor of scented wax warmers. Open flames are an invitation to disaster!
If you're having a large party, consider splurging on a caterer. They can tailor the meal to your desires so you can spend your time mingling with guests, not slaving over the stove.
If you will be cooking and serving, remember to wear light layers; you'll want a cardi for chills, but you'll probably be warm in the kitchen.
Enlist the aid of guests! Guests often want to help with the meal preparations but aren't sure what to do. Create several of those little peel and stick tabs and post them on the refrigerator or a cupboard, with titles like "set out flatware" or "refill bread baskets". Guests can select a task and everyone will stay organized.
Remember to accommodate guests with special food allergies or dietary needs. There's nothing worse than setting everything out on the table, only to have that awkward moment when one guest can't eat anything offered. Discreet inquiries ahead of time can prevent this dilemma.
Designate a spot for coats and handbags, like a close bedroom or den. This prevents a pile-up and makes for easy retrieval later on.
Lots of new guests? Make it easy for them to remember each other's names with cute holiday-themed name tags. Your guests won't mind wearing them and those awkward pauses will be nixed.
Don't stress over the fine china. If you have way too many guests packing your flat and cleanup is stressing you out, don't feel ashamed of picking up some tastefully themed disposable plates, cups, and flatware and using them instead of regular dishes.
Most importantly: remember to have fun! There's no point in hosting a holiday party if you spend the entire night stressing over the details, so laugh off the mishaps and remember: your guests won't consider it a big deal if you don't, and you'll all have a great story to tell later on!
Related posts: