May be you have already taken out your wool skirts and thick coats, but if you do not have your fall wardrobe in order, this year's fall trend has got new style and comfort all together. Here are a few wearable fashion clothes for fall 2014.
Turtleneck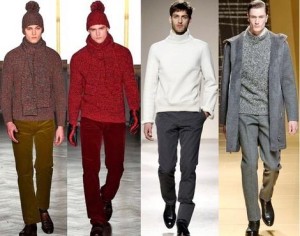 While looking for something new to try, we came across the fresh turtle-necks. Although turtle-necks have been around since the dawn of time, but the new collection from Joseph and Preen Line are simply superb. No matter what size you prefer, my suggestion would be to take one with a long, lean neck. The cozy and dramatic appeal of this fall trend won the heart.
Housecoats
Dominating for the past few seasons, the robe coat seems to have fixed place in the fall trend. Opting for housecoats this fall will surely make people look twice. If you are lucky, you will find discount coupons for this coat from Dealsland Australia or any other coupon codes offering website.
Oversized coats
3/4 length coats when cut in a longer length gives amazing yet warm look and some brands to hit the fall fashion trend with these coats are Calvin Klein, Lanvin, and Dior.
Shearling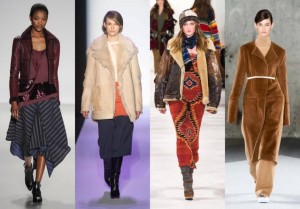 Comfy and stylish, shearling trend is a big fashion element this year and it already made a place in the designer's collection for this fall. We hope to see a variety of interesting designs of shearling coat in the stores.
Capes
Well, to keep yourself warm other than coats, you can go for poncho and capes, as they give a dashing cool look when wore together. I am not talking about the horrific poncho that the Ugly Betty actress was forced to wear, but gorgeous, and elegant poncho that turns heads. Burberry was one of the many names that rocked the runway with models wrapped in sumptuous wraps.
Knitwear
Knits never received so much of credit, but this fall, they got a moment of fame on the track of Marc Jacobs and Haider Ackermann, among others. Knit pants in contrast with sweaters made its entry and we are hoping to see this chic trend on the streets.
Velvet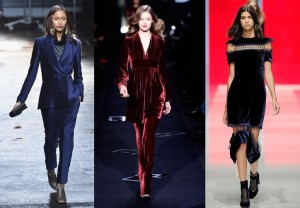 Velvet is no more classified to grannies. This fall, it is reincarnated into elegant attires that are perfect for a fall party.
Softy Fur
Colorful fur could be amusing when accompanied by a neutral ensemble. Personally, I advise you to opt for faux fur in this fall, as it might not be present in next season's collection trend to give you emulating Fozzy Bear's look.
Quilted Clothes
Quilted clothes always exude a swish quality. Chanel may have rocked the runway when it comes to quilted designs, but that does not mean other designers like Miu Miu efforts should be overlooked.
Trousers
The designers paired these slouchy trousers with latest menswear-inspired shirts for a new interesting silhouette.
Military Khaki
A stylish soldier, elegant, but ready to fight. Isabel Marant and Balmain have this style covered.
Bottom line
With this year's fall trend, wrap up yourself by beautiful oversized coats, ponchos, and capes. Knits have also caught up everybody's attention this season and the wider and longer, the better. Lend furry jacket and some vintage 60s designer clothes in your wardrobe. If you are somewhat tomboyish, then you can go for military khaki dress with gold earrings and gold waist belt and a sexy pair of army boots.