These days, along with clothing, there are many other accessories that are important in defining the kind of man you are. Accessories are such as important things that can enhance the overall appearance of a Man. However, just make sure to buy the right kind of accessory that suits your personality.
Below are some of the important items for men, these fine fashion accessories might be just what men need to enhance their looks:
Watch: Watch is an exceptional timepiece that is admired by men as one of the most important and fashionable hand accessory which they can invest in.So, whether you are a college going guy or working in an office, make sure to wear a watch that goes well with your attire and personality.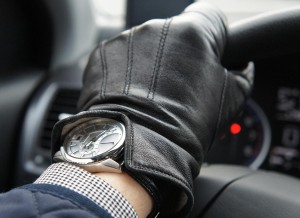 Wearing a bad looking watch can sabotage your great outfit. Thus, wearing a good quality and nice looking watch is important as it keeps you in pace with the world. Moreover, it also complements your overall personality.
Tie: Tie is another most important accessory for men that add edginess to your overall look. There are different types of ties available in the market for various occasions, the choice of which depends on how formal or informal the occasion is.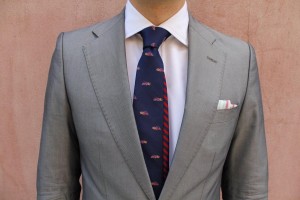 However, when buying a tie you need to be careful while choosing the one as it is imperative to avoid low quality ties as they will just seem to be cheap even if you match it with high-priced shirt and suit. Thus, make sure to buy a tie, which is made of quality material and the one that suits your personality.
Messenger bags: Messenger bags are generally used by men to carry quite a number of items such as various important documents and other things conveniently. These days, messenger bags are available in various designs and patterns that add elegance and style to a man's look and complement great looking attire.
One can find these stylish bags in different colours and sizes. Therefore, one can buy these types of bags from various famous brands and carry them according to the clothes they are wearing.
Belt: Belts have always been a popular accessory among men that goes well with both casual as well as formal wear. Nearly every man has his own accumulation of belts in his closet. Men can select from a broad range of belts that come in different colours and materials. Although Men's belts are available in a variety of colours, black and chocolate brown are among the top colours, which can make huge difference for those who want to stand out in the crowd. These colours are great as they can easily match well with all your attires.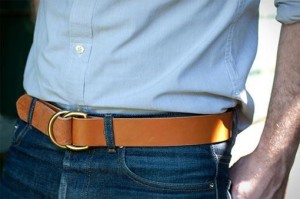 However, belt is more than just an accessory that holds your trousers in place, make sure that they are durable and made of quality material. Also, make certain that your belt should always complement your shoes.
Sunglasses: Sunglass is not only a stylish accessory, it also provide you protection against the harmful sun rays. Along with protecting your eyes from sun damage, sunglasses can frame your face with an interesting shape. Moreover, they can be availed in many styles and colours, which can add another dimension to your looks.
To conclude, accessories for men are the most important things that allow a man to reflect his personality and priorities.
About the Author:
Christopher has 20 years of experience in leather trade and offers wide range of stylish handmade Men's belts for fashion conscious males. In this post, he lets us know how men can look cool and stylish, with various fashionable accessories.