Mothers are very important in the lives of their children; naturally, because of the bond they create carrying them for 9 months and raising them into adults. This responsibility comes with sacrificing a lot of personal comfort and opportunity. With Mothers' Day drawing nearer, it would be such a good idea for every child to set aside a special gift for their mothers to celebrate this day.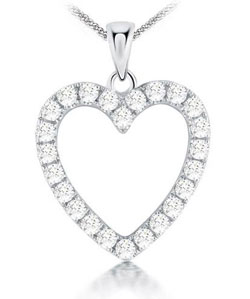 With the busy days of today, most of which border between demanding careers and lives, getting the time to find the right gift for your mum on Mother's Day is not easy. To help you out Lloyds Family Jewellery have put together what they believe are the top 5 gifts which will be sure to make your mum smile this Mother's Day.
Jewellery
Women love jewellery! Showering your mum with a few classic pieces of jewellery whether it's a set of new pearl earrings, bangles, rings or other classic pieces will go a long way in making her feel special. Why not treat her to one of Lloyd's Family Jewellery's beautiful diamond pendant necklaces or make her ears sparkle with some gorgeous diamond studs.
Lunch with mum
Mums love spending time with their children so taking your mum out for lunch during this year's Mother's Day is the best gift you can ever give her. The lunch doesn't have to be in special place or top restaurant for her to feel special, but try and spoil her a little and take her somewhere special or her favourite restaurant. Lunches are always a good thing, especially if you want to have a good gossip and a catch up with your mum.
Flowers
Flowers are a classic method to express love for to all loved ones. Flowers express a deeper understanding of emotional connection, which your mum can make with you on her big day. Depending on her tastes, choose a flower flavour that resonates with her personality. You can try to remember her favourite flowers, colour or the flowers your father gives her; anything fresh and sincere will work for her on this day.
Spa treatment
Mums are very busy people, always rushing about here and there. On Mother's Day this year, why not treat her to some spa treatments for her to feel great. Whether it's an invigorating massage, an inorganic pedicure or manicure, it's good to give your mum some her time with a relaxing spa day.
Gift Voucher
This is another gift idea you should consider when all ideas run out or you have done all the above before. A gift voucher for her favourite shop gives her freedom to choose or buy whatever she wants or desires and it will be a perfect one for Mother's Day.