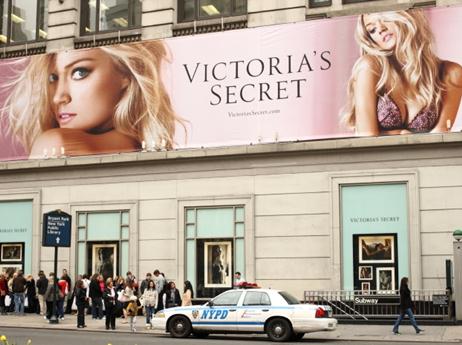 America's 'Angels' are coming to the UK this month and bringing their famous lingerie with them.
Victoria's Secret, the well known (and well-loved) American lingerie brand, is opening two stores in London. The first store opened in Westfield Stratford on July 24, to coincide with the start of the 2012 Olympic Games and hopefully cash in on London's inflated population during the big event. But while that opening was a quiet affair no bells and whistles or special guest appearances Victoria's Secret is pulling out the stops for the opening of a second store, rumored to be opening sometime this month.
The opening of the Victoria's Secret flagship store, which will be located on New Bond Street, has been wrapped up in secrecy for some time, so no one knows the exact date of the store's opening. However, it's rumored that some of the Victoria's Secret models known as 'Angels' may make an appearance at the launch.
Victoria's Secret is known for offering push-up bras and knickers (or what they call panties) in a plethora of sizes, styles, and colors, so every woman can look and feel great without spending a ton of money. In addition to lingerie, the brand also offers sleepwear, swimwear, clothing, shoes, fragrances, and beauty products.
Also in honor of the London opening, Victoria's Secret will be offering a limited edition scent, aptly named Victoria's Secret London, which is described as a mix of violet leaves, mandarin, and neroli flower, inspired by "the beauty and romance of the city".
By positioning itself on London's designer heavy New Bond Street, Victoria's Secret seems to be making a move to become one of the top lingerie brands in the UK. And while experts predict that the brand will easily surpass mid-market alternatives like La Senza, the move to New Bond Street hints that perhaps the brands has loftier aims. Perhaps it can unseat the UK's top selling lingerie line, Elle Macpherson Intimates?
Related posts: