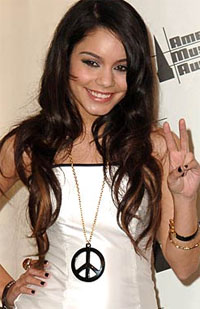 Actress Vanessa Hudgens is suing the owners of a website over the publication of her revealing photographs.
The 21-year-old High School Musical star sparked controversies earlier this year when a few of her saucy pictures, which show her undressed, surfaced online.
Hudgens' lawyers battled to have the photos removed from the website and she's now taking legal action against one particular website which allegedly refused to take the pictures down, reports imdb.com. She has filed a suit against bosses at moejackson.com, alleging a series of "self portrait photos" taken in a private home with a cellphone were published on the site and remained on view even after her lawyers claimed copyright violation.