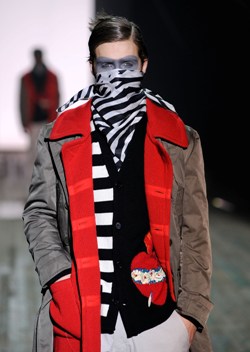 The trousers are perfectly pleated. The jeans are a cosy fit. The dress is almost a divine work of art. Your autumn winter line is ready to ship – but hold on. Aren't you forgetting something important? The all-important label that marks it as your own creation. That little bit of cloth that sets your clothes apart from the millions out there.
You've spent so much time staying up to date with what's hot and what's not in the world of fashion, through blogs and magazines, and now it's time to flaunt all you've got. And it doesn't take an entire truckload of fashion to do that – just a small piece of cloth that's got your name on it is all it takes. Labels are a crucial and integral aspect of fashion. Get it right and there's little that will stand in the way of your success.
Of course there is the slightest detail about getting the right label for your line of clothes. You could go vintage and get individually sewed labels, or opt for the trendier and time-sparing heat transfers. These are effective if you're creating a tag-free line, and can go on all items of clothing from intimate and delicate lingerie to industrial and hardy work wear. The strength lies in the variety that is available – multi-colour transfers, halo-free transfers, eco-stretch transfers, and digital high-definition transfers to just name a few. It's a far better bet than a throwaway tag – woven labels are here to stay and will provide your brand with better recall value.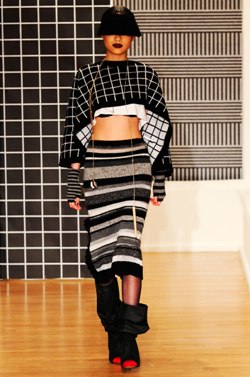 Heat transfer labels also minimise the risk of counterfeiting and other forms of intellectual property infringements. If you're environmentally conscious, heat transfers are also an eco-friendly option: eco transfers are PVC-free and are carried out using recyclable polyester or paper carriers.
A small touch like seeing the brand name on an intricately and carefully woven label also goes to prove just how committed your brand is to the smaller details. If the label alone gets that kind of individual attention, your customer can rest assured, the actual product itself has been manufactured in a similar fashion.
Fashion is a fickle mistress, and its constant changes are sometimes harder to keep track of than the weather. But with your finger on the right pulse, you might not have to try so hard to keep abreast of the changes. Fashion will keep up with you, and all you'll have to do is play ball.